VPN connection


If you are looking for a solution to make a remote secure connection to your machine, then we have the solution.
The entire system (from hardware to web portal) is delivered working! You don't have to worry about things like WAN setup, Network setup, DHCP settings, IP addresses, configuring address registers, choice of the right SIM cards and other technical matters.
In the webportal you cab easily select the machine you want to access via VPN.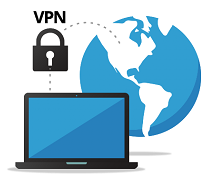 Step 1: The router is built into the DCB 4.0 and is configured by us and delivered plug & play. You do not need to connect a separate router.
Step 2: In the web portal you can download and install the application Setup VPN connection. This is an one-time action. See "Download application" in the screenshot below.
Step 3: In the 101Connect web portal all machines are displayed with which you can establish a VPN connection. An overview of the controllers and other devices connected in the network is shown. Select the machine you want to access. The connection is being established (the machines whose name is indicated in green machine are currently connected)