Data logging
All information is retained. This makes it possible to use the remote monitoring system to afterwards show how the operation of a machine has been.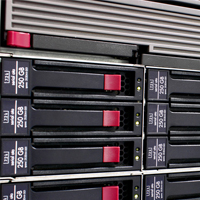 This information is used for:
clarify issues relating to the use and guarantee of an installation
for data analysis to assess the efficiency of machines and
detect fault-sensitive components and determine over- and underloading
The trend of a value of a data point can be shown over time, e.g. in the form of a graph. Data is retained for 1 year. On request longer. In addition, it is possible to transfer all data to a customer's own server.